Rain (Rolf)
Edit
Rain was an Invader was an Irken Invader was sent to planet dirt.
Rain

Gender

Male

Colour

Blue

Race

Irken

Faction

Retired Invader

Health

Good

Level

The level an official invader would be

Status

Learning about planet earth

Location

Eearth

Enemies

Gaz,MiMi,Tak

Interests

Listen music,wolves,people
Rain was the quietest Invaders, he was choosen to planet dirt, he stuck there for three years cleaning, two or three days later he founded an a abandoned ship, he secertly rebuild the ship so he could escape. After six month with his SIR Unit (Zeek) they were tired and drooled for six months.
Earth history
Edit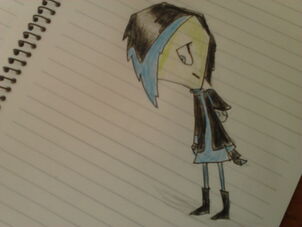 After he reaches Earth he accidently press the self destruct button..... his PAK was crushed,his back nearly bleed in pain. His SIR Unit wasn't broken. He passed out, he was taken by a human named Jenny. When he woke up he left. He found spot to build his home.He erase his PAK so he could o longer need it.He started Skool to learn about earth tecnology and humans.He swears that he would never return to his homeworld.And he's no longer an Inavader.
Apeareance
Edit
He wears a black hoodie with a red coloured straight face he also black tights and                                                                 white coloured line under his black boots with blue eyes.
Trivias and Goofs
Edit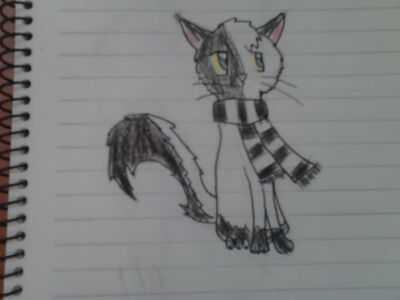 Rain was the only Invaders that he's not wearing a uniform.
Other apeareance
Edit
As grew older he wore black and blue hoodie in disguise and with out disguise and more emo like face and with PAK and he changed his name to Rolf.